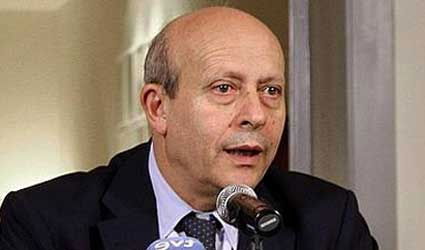 EDUCATION MINISTER Jose Ignacio wert has rectified his decision on cutting the Erasmus budget for Spanish students, after the Partido Popular pressured him to do so. He admitted that this morning´s meeting with Mariano Rajoy, Soraya Saenz de Santamaria and Cristobal Montoro was key to backtrack the changes.
Major cuts in the Erasmus budget were announced in the Spanish Official Bulletin (BOE) yesterday. Right after the decision was communicated, the EU made public its opinion regarding the matter.
"The decision of the Spanish authorities should have been announced before the beginning of the school year" said Oliver Bailly, spokesman of the EU. He considers the student´s demands are ´legitimate´.
"Current 2013-14 Erasmus are being penalized, which should have been communicated prior to the start of classes", he added. "We expect Spanish authorities to take care of the matter".
Neither has the EU commented on the budget cuts (which went from 30 million euros to 15 million) nor the decision of the ministry of education of helping the ones with lower income. Other countries such as France and Belgium have already made similar cuts.
According to Bailly, Spain´s decision will not have any influence over the scholarship that 39.000 Erasmus students will continue to receive from the EU budget (around 111 euros a month).
The EU has also decided to increase the Erasmus budget for the 2014-2020 period by 40 per cent, which will allow two million extra students to take advantage of the program.