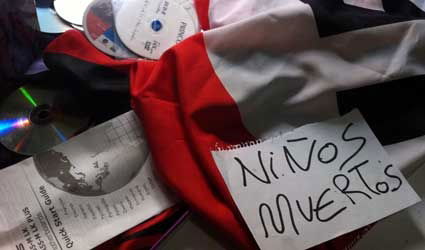 A TORREVIEJA teenager has been arrested for sending death threats to journalists.
The right-wing 19 year-old was arrested by police within 48 hours after an investigation was launched into cyber attacks. During the last two weeks various digital media have been subject to constant attacks that have crippled their websites, affected their normal operation and resulting in the loss of an estimated €100,000.
Agents of the Technological Research Unit of the National Police in Alicante were alerted to the hacker and arrested him at his home in Torrevieja, where they seized two laptops, hard drives, Nazi flags and fascist material. Operating under the name of 'Cyber Command Spanish Fascist Empire' he sent emails to several media outlets making bomb threats and threatening to kill journalists.
Self-taught, the hacker used a series of networks to carry out a 'distributed denial of service' attack (DDOS), by simultaneously hitting a website with multiple requests for information until the site was overloaded and no longer accessible.