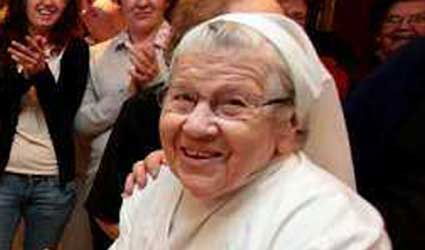 SALESIAN nuns have left Callosa's Fundacion Asilo Hospital after 114 years.
Twice in recent days local residents and the Asilo's own elderly occupants peacefully blockaded the exit to thwart their relocation to Alcantarilla in Murcia.  Eventually they left under cover of night.
Every political party on the local council and most of the town's civic groups and associations supported the unsuccessful attempts to prevent their departure.
A 5,500-signature petition to the mother superior in Alcantarilla, begging her to reconsider the decision to recall the sisters, was also ignored.
The oldest of the Asilo's five nuns is 84-year-old Callosa-born Sor Amor, who joined the order when she was 16.
Her family also asked the Order to allow her to remain but the request, like all others, fell on deaf ears.
The nuns were recalled because they are needed for other tasks, owing to the "lack of vocations," according to the Alcantarilla convent.
This was questioned in Callosa. If it is true, objected one Callosina, why has the Order recently opened a new convent in Cordoba? she wanted to know.