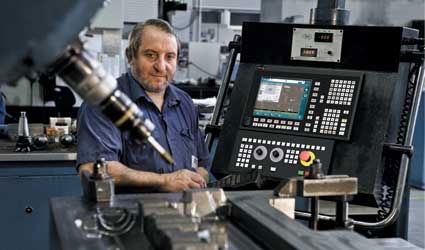 KITCHEN appliance manufacturer Fagor Electrodomesticos needs €170 million to put it on its feet.
The San Sebastian company is a cooperative and most of its workers are also partners in the firm.  It is currently in voluntary talks with its creditors and has debts that some sources place at €800 million.
The company is "viable," managing director Sergio Treviño told a Diario Vasco interviewer.  But Fagor needs €170 million, he said, and needs it soon to restructure its debt and prevent a domino effect that could cause its collapse.
This sum will enable the company to stop "papering over the cracks." The plants in the Basque Region would be able to save 1,000 jobs and concentrate production on cookers, mini-appliances and heaters, Treviño said.
Fagor Electrodomesticos has 5,600 employees worldwide, of whom 2,000 work in the company's five Spanish factories.
It belongs to the Mondragon Group which was founded in the 1950s as a small cooperative by a priest Jose Maria Arizmendarrieta to produce paraffin heaters. It is now an international corporation whose products include consumer electronics, car parts, machinery and sports goods.  Turnover in 2012 totalled €12.9 billion.