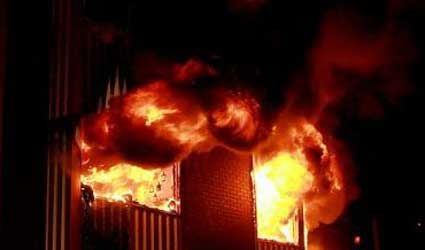 A 77-YEAR-OLD woman died in an apartment fire in Gandia.
Her husband aged 75 was affected by smoke inhalation but her granddaughter of 24 was unhurt.
Firemen soon had the fire under control but had to help trapped occupants escape from the flat above.
A day later fire broke out again in the same apartment and residents were once again temporarily evacuated.
Relatives of the victims went next day to repair the door that was broken down during the rescue, a fire brigade source explained later. It is believed they could have unwittingly stirred up the embers of the first fire.