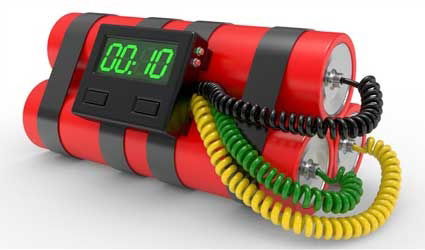 A MAN threatened to kill his mother and her partner at their home in Orihuela.
Police arrested the 47-year-old, who suffers from schizophrenia, after he barricaded himself into the property in the hamlet of Vereda Ruperto de Desamparados.
The mother managed to call the police and was found shouting for help from a window. As police entered they found her son with a bomb in one hand and a large knife in the other making threats; one officer was injured as they went to arrest him.