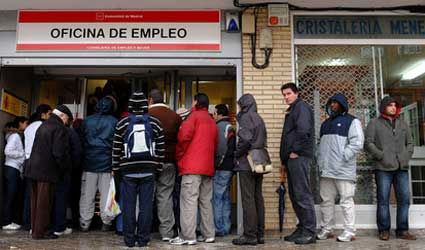 ALMERIA province has closed the third quarter of the year with an unemployment rate of 38.7 per cent
And it is not even the worst rate in Andalucia. Both Jaen and Granada have worse rates.
The total number of unemployed in Almeria province stood at 135,800 people at the end of September.
According to a Labour Force Survey from the National Statistics Institute, there were a total of 214,400 actively employed in the province.
By provinces in Andalucia, Jaen leads in the number of unemployed, with a rate of 40.3 per cent, followed by Granada, with 38.8, Cordoba 37.6, Cadiz 37.4, Huelva 35.4, Malaga 34.3 and Sevilla with the lowest at 33.8 per cent .
Nationally, unemployment fell by 72,800 people in the third quarter from the previous quarter, less than 1.22 per cent, bringing the total number of unemployed to 5,904,700 people. Thus, the national unemployment rate fell to the end of September to 25.98 per cent.