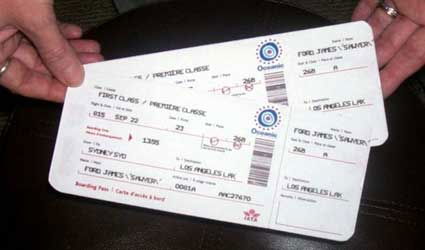 A MAN who reportedly swindled about €50,000 by selling counterfeit plane tickets has been arrested in Madrid.
So far 67 people have been defrauded by the accused, who has a record for similar offences.
National Police officers arrested the man, aged 43, for allegedly setting up a dummy airline that sold tickets to Paraguay.
The tickets were sold below real costs prices on the company's website and in two offices in downtown Madrid.
But the flights never took place and the clients were left stranded after paying in cash, police said.
According to police, the fraudulent company only sold tickets to people of Paraguayan origin to make sure no reports were lodged.
The accused had been arrested in 2009 for selling counterfeit tickets to 21 people who wanted to travel from Madrid to Equatorial Guinea.