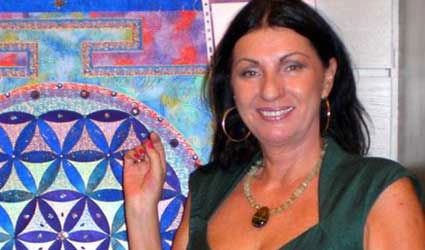 THIS year's Mind, Body & Spirit festival, was a "wonderful inspiring experience" says Festival Organiser Jacinta Hannon.
Jacinta describes the atmosphere as "magical" she said, "people from across the globe gathered together united in a safe environment of self-exploration and self-improvement and development to help inspire, awaken, uplift and enhance their mind, body and spirit."
Visitors experienced a host of more than 50 spiritual and well being orientated exhibitors; from international mediums, to healers, psychics, tarot readings, palmistry, unique jewelry, nutrition therapists, beauty products and more.
Jacinta says "For many the festival has been a life changing experience. One lady told me she was inspired to write her book after a hypnosis session with Gary Amer. And others were inspired by Marion Dias who healed herself from cancer and wrote a book about her experience."
The Mind, Body and Spirit festival would like to thank everyone who participated and attended and the H10 Andalucia Plaza for making the festival possible.