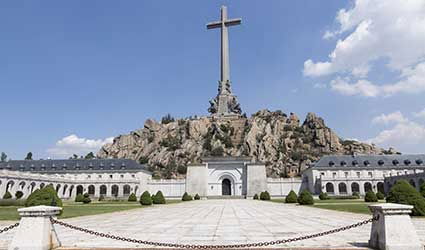 THE Socialist Party has demanded that the remains of General Francisco Franco be disinterred from the Valle de los Caidos monument.
They say that the monument, near Madrid, is the best known monument to the Civil War, the post-war era and the dictatorship.
The 2007 Historical Memory Law establishes that the monument should honour the memory of all those who died in the Civil War and during the later political repression, and become a public place of worship.
Although the socialists say that all the modifications they suggested under the rule of Jose Luis Rodriguez Zapatero can't be carried out in the current financial climate, the remains of Franco and Jose Antonio Primo de Rivera, founder of the fascist Falange Española party, should be moved to locations of their families choice