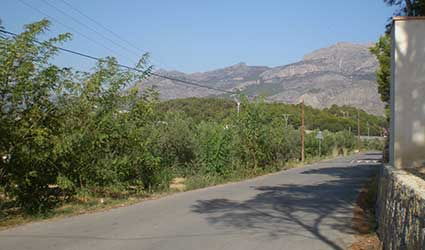 ALTEA'S future Chapel of Rest will not be located near the centre.
Urban Development councillor Carolina Punset as well as residents objected to the choice of Calle Pontet.
The town plan (PGOU) does not allow this type of installation, she said, prompting Health and Social Services councillor Gregorio Alvado to select another site on the Montahud industrial estate.
Punset also criticised the Norwegian geriatric residence planned for an 11,760 square metre plot of Montemolar woodland.
Punset claimed that the residence poses an environmental threat by destroying Altea's "green lung."  Its link to the N322 –  "a goat track without room for two cars to pass" – is inadequate, she declared.
The PP party needs Punset's Cipal party votes to maintain control of the town hall but is likely to be less acquiescent regarding the home.
Planning permission was granted in September, seven years after original application.  "Building will go ahead," the town hall announced.