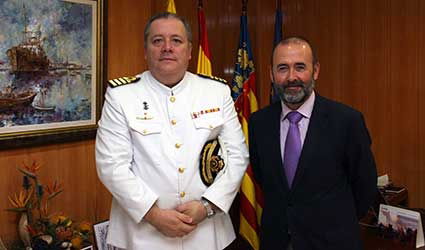 NAVAL captain, Jose Carlos Martinez Losada, is the new Defence sub-delegate in Alicante.
He is the Defence ministry's most senior official in Alicante and substitutes Carlos Dupuy who occupied the post until last July.
Captain Martinez had a recent meeting with Campello's mayor Juanjo Berenguer who offered "constant and cordial" contact both through the town hall and the Campello Yacht Club.