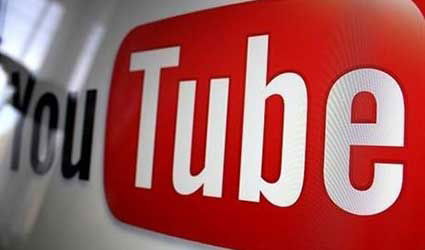 NEW YORK (Reuters) – Does the world really need another music video awards show? The answer is yes – at least according to YouTube.
The online video-sharing site is rolling out its first YouTube Music Awards on Sunday, with a show that pairs established industry stars such as Lady Gaga and Arcade Fire along with performers from the Google-owned video site.
The show will boost YouTube's profile just weeks before the site is expected to announce a subscription service that will compete in an already crowded music marketplace.
"On a practical level (YouTube has) put people on the map and it's generated revenue or other resources like support or recognition from people that normally would not get the exposure," said Reggie Watts, a performance artist who, along with actor Jason Schwartzman, will host the event.
The awards categories are limited but clearly meant to differentiate the YouTube awards from the Grammys or the MTV Music Video Awards, which grabbed attention this year after a raunchy performance by former Disney star Miley Cyrus as she transitions into a more adult career.
YouTube will also name a video of the year and an artist of the year, with a slate of nominees including Justin Bieber, Selena Gomez, Eminem, Katy Perry and other top-40 mainstays.
But the categories also range more broadly. "Response of the Year" will pick the best fan remix, parody or response. Other categories include YouTube phenomenon, breakthrough and innovation of the year.
Even the show's structure aims for something a little different. Watts said he and co-host Schwartzman know the overall sequence of the events but don't know the blow-by-blow of what will happen at the Spike Jonze-directed show.
"We have no clue what's going to happen," he said. "All you can do in the moment is perform."
The awards show will stream live from New York on Sunday starting at 6 p.m. (2200 GMT).
YouTube has positioned itself in recent years as a major source of new music videos for fans. Lady Gaga alone has racked up well over 1 billion views of her various videos.
The shift highlights some of the challenges – and opportunities – for artists. While accessing fans has never been easier, turning a profit and making a living as a musician has become more challenging.
Sites such as YouTube effectively function as on-demand stations for music, with fans able to listen to play lists over and over just for watching the occasional commercial.
YouTube is expected to introduce an option by the end of the year to let music fans skip the commercials via a paid subscription service.
That would pit YouTube more directly against services such as the online music streaming Web service Spotify, which itself has had its share of musicians such as Radiohead's Thom Yorke who criticize the company's business model for squeezing artists.
Into all of this comes the awards show, which will showcase the abundance of changes in the music industry.
The show is "about a certain level of discovery," Watts said. "It's going to be an experiment on all levels."