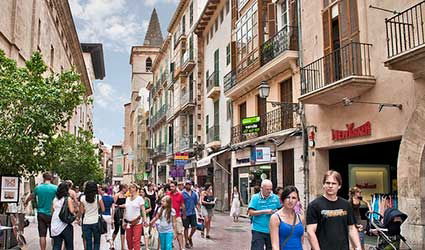 THE action of a young man prevented a woman from being hit by her husband in the streets of Palma.
The local hero intervened to prevent the abuser from punching his victim in the body.
The incident took place in calle General Rodrigo Ortega, where the young man, aged 27, was having a drink at a nearby bar.
He witnessed how a man, aged 61, was punching his wife in the body.
He ran from the bar and stopped the man from punching the woman by putting himself in between.
National Police arrived shortly after to subdue the abuser, who turned out to have a record  of 37 similar offences.
The victim was taken to the Son Llatzer hospital for a medical check-up. She sustained injuries to her chest, face and back.