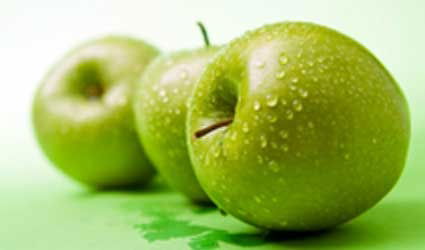 NEW stem cell technology using cells extracted from a rare apple cultivated for its extraordinary longevity could be the answer for those wanting younger looking skin.
The Uttwiler Spätlaube apple from Switzerland, is known for having a remarkably long shelf-life. These apples contain highly active stem cells, and plant stem cells, like human stem cells, have the ability to regenerate existing cells.
In order to apply these to human skin, scientists extracted the stem cells from the fruit, and incorporated 10 per cent medical-grade oxygen, to create a therapeutic face cream.
Makers of the product Appiel said, by using the cream and stimulating the already aging skin stem cells, the plant extract, according to their clinical trials, was shown to lessen the appearance of unsightly wrinkles.