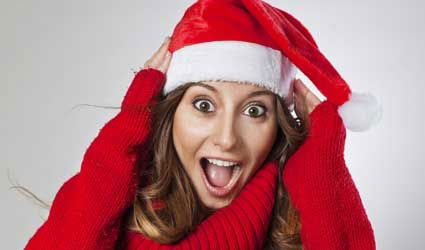 WE'RE all different, us humans, that's what makes us unique. So obviously, when it comes to applying for a job, we have our own way of going about writing a CV or prepping for an interview. And according to the confessions of a recruitment consultant, who wishes to remain anonymous, some job seekers are that little bit quirkier than others.
For example, if you didn't get a call back for a job it could have been the questionable photo attached to your CV that let you down. According to our recruitment source, some jobseekers just don't seem to realise that an application for a job isn't the same posting on a Facebook page. Rather than the professional head and shoulders shot normally required, apparently recruitment agencies spend half their day bent over in laughter looking at the ridiculous pictures jobseekers send in.
Like what? Well, how about a CV, where the first page is an A4 size photo of a woman wearing little hot pants and reclining on a tree. Or another classic – mistake that is – a photo on a CV of a girl wearing a Santa hat, who is clearly inebriated at a party. Recruitment agencies even get sent family photos where the jobseeker writes something like: "I'm the one in the blue shirt."
Some people have been known to send entire cover letters in capital letters too, while others write CVs in Romanesque-style fonts that look like calligraphy, or use fluorescent colours. "No, no, no," say recruitment experts. When it comes to CV writing the more normal and classic the style the better.
And it doesn't massively matter if your CV is longer than two pages as long as it contains interesting content, spelt correctly. Although the trend at the moment among many young graduate CVs is to send one page with really small font, which some recruitment experts like.
And finally, nowadays with the internet everything moves at a fast pace, so as a jobseeker there is no time to be sitting around twiddling fingers. New jobs arriving to recruitment agencies are apparently posted online almost instantly, and recruiters begin to receive CVs within seconds. These CVs are sent on to the client within one or two hours, so it's vital to be fast if you want to be interviewed.