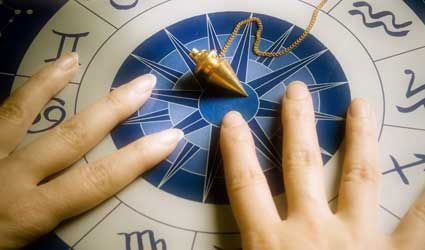 WELCOME to your forecast for November. Each month I write about how you can make the most of the month ahead, using astrology, numerology and the tarot as a unique tool to help you confidently create the life you desire and deserve. Read on for more info…
It's now or never! As November is the 11th month of the year, and 11 is a master number, this is a powerful month for developing new ideas.
The number 1 is all about focusing on what you desire, so concentrate on what you want to attract more of into your life this month. Now is also a great time to team up with like minded people and make new connections.
New ventures will be even more successful if you collaborate with like minded people who share your vision. This is not a time to go it alone, so push out of your comfort zone and introduce yourself to new people.
The focus on personal relationships also continues this month. Until November 22 you are being influenced by the sizzling sign of Scorpio.
This brings passion for singles and a renewed energy in established relationships so enjoy this exciting month!
Tune into the moon: Sunday, November 3, brings the new moon in Scorpio and a powerful solar eclipse. When the new moon is eclipsed, clarity is gained, so you may receive insights around this time. This is even more likely now as this new moon is ruled by the intuitive sign of Scorpio.
Act on your hunches, and know that your inner voice is guiding. November 17 brings the full moon in Taurus so think big! Taurus encourages you to work patiently on projects until they reach fruition. So any projects you have been developing this year with focus and persistence, will bring great rewards around this time.
This is a powerful moon for harvesting abundance once again, but only if you focus on what you really want and need in your life. Let the rest go, don't compromise, and believe you can create exactly what you want in the lead up to the New Year.
Justice will be done: In the major arcana tarot deck the number 11 relates to the card of Justice. This card indicates that legal disputes will be resolved fairly, and that karma will be balanced.
Positive thoughts create positive karma so look for good qualities in others. The more you focus on the positives, the more positive people and experiences manifest in your life. The Justice card also assures you that whenever you help another, you will receive this help back, so be open to receiving all the great things you deserve this month.
Write down the following affirmation and repeat regularly to attract more of what you need into your life: I am open to receiving abundance from the universe in all areas of my life. Repeat every day and know that you derserve to receive exactly what you desire.