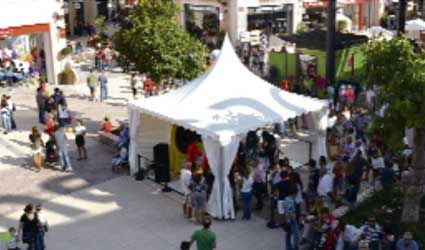 INTERNATIONAL tourist spending increased by 9.4 per cent in September in the Valencian Community to reach €579 million.
According to the Egatur tourist expenditure survey conducted by the Ministry of Industry, Energy and Tourism, in the first nine months of the year spending reached €47 billion in the country, an increase of 7.3 per cent over the same period in 2012.
Average daily spending through September went up by 2.2 per cent to €108, with British tourists spending the most; 20.7 per cent of the total, followed by German tourists, up 4 per cent compared to the same period last year. Spending across the border in Murcia also rose with foreign visitors handing over €506 million so far this year; an increase of 1.2 per cent over the same period last year.
Visitors to the region spent an average €74.10 per person per day, below the national average, but the lower spend was made up for by tourists staying longer; an average of 13.1 days.