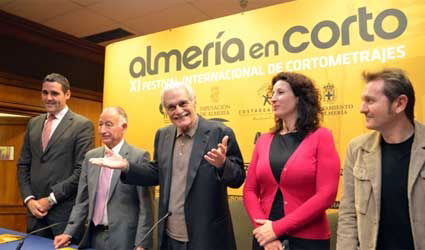 INTERNATIONAL contest 'Almeria en Corto' has received one of the best responses in its history.
The Short Film Festival will consist of 31 works that will allow the viewer to take a trip through the five continents.
Of the 31 films, 18 are from abroad and 13 are Spanish. In total, the films account for 430 minutes.
Five projects come from the Province of Almeria. From Tinseltown, Los Angeles, in the United States, there has been a science fiction title.
Also a short has come from Latin America, another from Japan, one from New Zealand and also 'a hallucinogenic surrealist film' from Ethiopia.
In the 31 selected projects there are genres for all tastes. This year broke all records for participation in the Short Film Festival, which will be held from December 3 to 7.
There were 1,446 projects presented compared to 1,167 projects last year. This is a 23 per cent increase on the previous year and almost 300 more than in 2012.