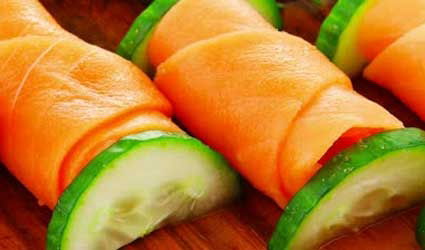 DID you know that some foods can play a significant part in reducing reduce stress levels in the brain? According to research published in health journals and encouraged by national health schemes the nutrients in an array of foods can help combat feeling under pressure, under the weather or simply exhausted as a result of stress.
Oranges
A German study in Psychopharmacology found that vitamin C helps reduce stress and return blood pressure and cortisol to normal levels after a stressful situation. Vitamin C is also well-known for boosting your immune system. 
Salmon
Diets high in omega-3 fatty acids protect against heart disease. A study from Diabetes & Metabolism found that omega-3s keep the stress hormones cortisol and adrenaline from peaking. 
Avocados
The monounsaturated fats and potassium in avocados help lower blood pressure. The National Heart, Lung, and Blood Institute says that one of the best ways to lower blood pressure is to consume enough potassium.
Turkey
Turkey contains an amino acid called L-tryptophan. This amino acid triggers the release of serotonin, which is a feel-good brain chemical. This is the reason why many people who eat turkey feel relaxed, or even tired, after eating it. L-Tryptophan has a documented calming effect.