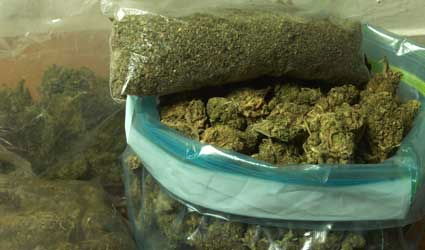 FOUR kilos of marihuana was found in a car in the plaza de Hostals de Santa Maria del Cami.
Two Guardia Civil officers stopped the car because they believed the passengers were acting suspiciously, according to the police report. The officers stopped and searched the car and found a bag full of marihuana buds and weighing scales.
After completing the search the car was impounded by the Guardia Civil. The discovery of the drug confirmed police suspicions that the suspects had something to hide.
The police then searched the suspects' home in Palma where they found numerous glass jars containing marihuana and crystal meth. Police also searched a country house in Santa Maria from which the suspects had collected the drugs.