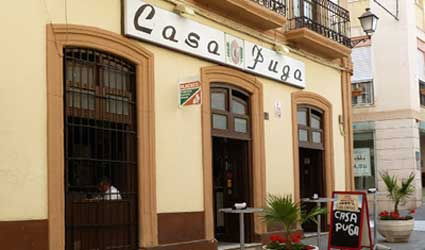 THE movie Exodus continues to make the headlines around the world.
This week the BBC cameras have visited Almeria City where they were seen filming in one of the city's most famous bars, Casa Puga.
The crew were filming the actors dining and enjoying tapas in different establishments. Aaron Paul in particular has been seen signing autographs and posing for photos with the people of Almeria.
Filming has  finished in the Macael quarries, specifically in the area La Puntilla  working through the night with several fires being lit. Filming has again moved to Tabernas, namely Benavides, where a town has been built for filming.