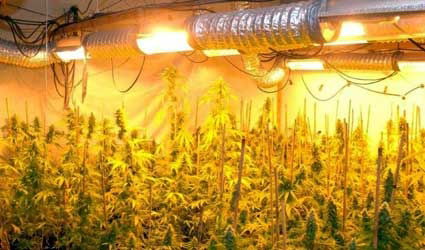 SIX people have been arrested and charged with a crime against public health in two police operations against marihuana growing in Malaga.
A man, aged 22, was arrested in Almayate, in the Axarquia area, after National Police found 525 marihuana plants at his farm.
Police set up a surveillance operation on his house after suspecting him of storing large quantities of drugs.
A further research by the Canine Unit revealed the man was hiding the plants in a stable at his farm.
Meanwhile, in Malaga, three women of Dutch origin and two Spanish men were arrested for alleged drug trafficking.
National Police seized 1,800 marihuana plants that where being grown in two houses in Benalmadena and Mijas.
They also seized 500 grammes of marihuana ready to be sold, 70 lamps used to grow marihuana and a gun with a silencer.
Police were led to the homes following a previous operation in which six people were arrested for growing marihuana in their houses.
Police gathered information at a marihuana growing 'tools shop' on the Guadalhorce industrial park which eventually led them to the accused.