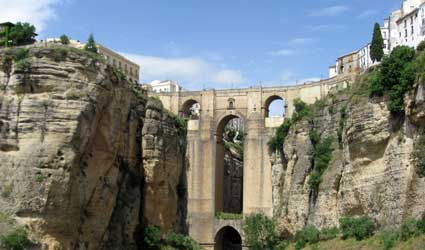 RONDA Town Hall is seeking funding to realise the flagship project of creating a walkway around the town's perimeter walls.
The Tourism Department said the plans would make it possible to create a walk which circumvents the outside of the Old Town and Tajo and allow visitors to explore the medina.
The project, designed by the technicians of the Department of Works, has a budget of €465,000 and has now been submitted to a competition organised by the Department of Development of the Government of Andalucia (Junta) which aims to support city friendly projects. Winners will then be financed with European funds, although the amount allocated to the province of Malaga is not known.