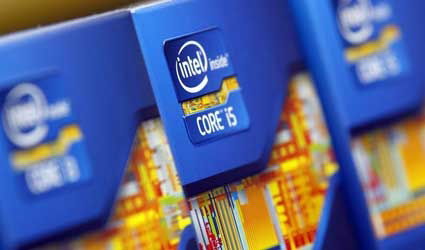 (Reuters) – Chipmaker Intel Corp is having second thoughts about its nascent television service and is in talks with Verizon Communications Inc to take over the business, according to a report on tech website All Things D, citing people familiar with the matter.
While discussions were in the advanced stages, it was still unclear if Verizon plans to take full control of Intel's media unit or Intel would maintain a stake in the unit, the report said.
Representatives from Intel and Verizon did not immediately respond to requests for comment.
Earlier this year, Intel decided it would launch an Internet TV service with live and on-demand content in a bid to find an alternative revenue stream as its core business of providing chips to computer makers erodes.
It's a crowded field as Apple Inc, Google Inc, Sony Corp and Microsoft Corp jockey for position to own the living room through TV, while Netflix Inc and Amazon.com Inc's streaming video services have millions of subscribers.
Intel has also struggled to reach content deals with media companies.