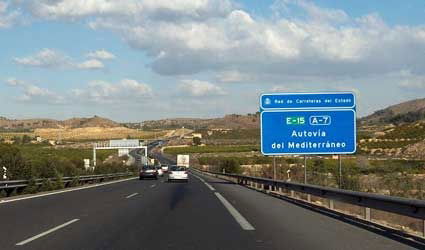 A MAN, aged 35, was killed during the early hours of Sunday morning and another of the same age was seriously injured in a traffic accident.
The incident occured on the A7, near to the Sorbas exit in the direction of  Murcia. The dead man was a passenger in the vehicle which ran into the back of a lorry which had broken down and was blocking one lane.
Firefighters had to cut the injured man out of the vehicle. He was then transferred to Torrecardenas Hospital. It appears that the driver of the car did not notice the truck had broken down.