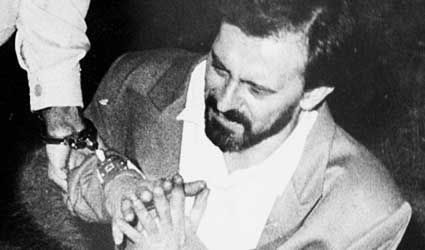 RESIDENTS in Valladolid held a protest march against the possible release from prison of a man who raped and killed a nine-year-old in 1992.
Valentin Tejero was sentenced to 50 years in prison and should be inside until 2025, according to a sentence issued in March by the Supreme Court.
His lawyer has made a formal request for his release before the Provincial Court, saying that his client has paid for his crimes having spent the past 20 years behind bars. He has asked for the court to recalculate his sentence following the decision of the European Court of Human Rights to ban the retroactive application of the so-called Parot Doctrine for prisoners sentenced before 1995.
The term Parot Doctrine refers to the legal process by which reductions for sentences were deducted from the total of the sentences instead of the maximum allowed time in prison of 30 years.
The court in Strasbourg ruled in 2012 that continuous detention was a violation of articles 5 and 7 of the European Convention on Human Rights, because legal standards were being applied to prisoners which were not in force when they committed the offences. Spain appealed, but the European Court confirmed its decision in October this year.
The deductions are given for studying, attending therapy and carrying out work.
Olga disappeared from Villalon de Campos on June 25, 1992, and police were led by their investigation to Valentin Tejero, who was on parole from prison for two rapes, sexual abuse of minors, exhibitionism and robbery. Two days later, he confessed he had kidnapped, raped and bludgeoned the girl to death. Her body was found buried in a pine forest.
He has never shown any remorse for the crime and has paid no compensation to the girl's relatives.