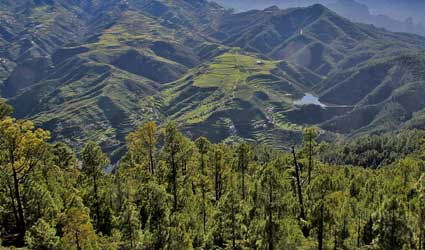 THREE people died when a light plane crashed in Gran Canaria.
The aircraft was found this morning (Tuesday) in Tamadaba. Rescue workers confirmed all three aboard the plane were dead at the scene.
The flight, which took off yesterday from Gando's airport, lost communication around 8.30 pm. A search for the missing plane was launched soon after between the area of Agaete and La Aldea.