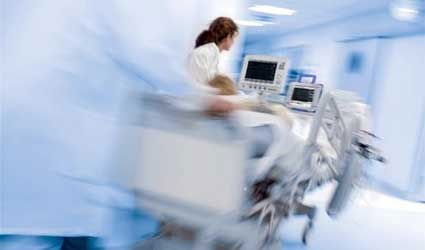 THE PSOE (socialist) party's number two has been accused of hypocrisy after she spent three days in a private intensive care unit.
Elena Valenciano, who is asthmatic, was taken to a private clinic in Benidorm with severe breathing problems while visiting her family in Altea.  She has since been discharged.
When the news emerged the MP was instantly accused of hypocrisy for censuring King Juan Carlos when he chose a private hospital for his recent hip operation. 
Why did she not go to Marina Baja hospital in Villajoyosa, she was asked?
Valenciano was seriously ill and required immediate treatment, family sources explained. Critics claimed that the journey to Villajoyosa would have taken little longer, although Valenciano's defenders questioned this. 
Traffic on the N-332 bypass can be unpredictable, they said and using the A-7 motorway would have wasted precious time. The Altea access is far from the actual town and the Villajoyosa exit is even further from the state hospital. 
Her family did what any family would do in similar circumstances and took her to the nearest clinic, they said.