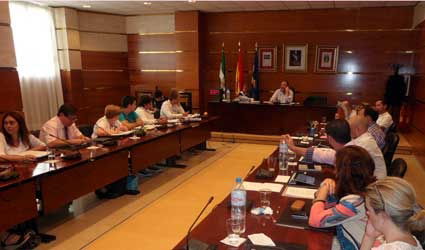 ALHAURIN DE LA TORRE Town Hall  hasvoted to wind up the municipal water company, Aqualauro.
With the exception of the IU party, the motion was approved by the PP, PSOE, UPyD and ERES, the other political parties represented on the council.
The decision is a response to changes in national laws that were made last July to regulate the way local governments are run.
Revoking Aqualauro's statute as an Autonomous Local Organisation (OAL) will bring several advantages, explained Alhaurin de la Torre's mayor Joaquin Villanova.  Most importantly, the town hall will not have to increase the cost of the domestic water supply and will take over and improve the upkeep of the Aqualauro infrastructure.
The news that they will remain at their posts was welcomed by Aqualauro employees, Villanova said.  The town hall will take over all the rights and obligations arising from their contracts, he pledged.