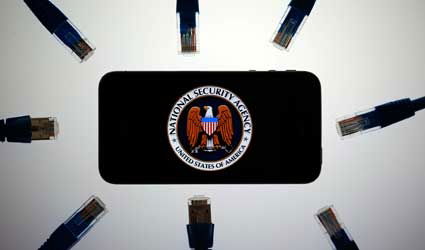 MADRID (Reuters) – Spain summoned the U.S. ambassador on Monday to discuss alleged spying on Spanish citizens and said that, if true, the action was unacceptable behaviour by an ally.
Earlier, Spanish newspaper El Mundo said the NSA recently tracked over 60 million calls in Spain in the space of a month, citing a document which it said formed part of papers obtained from ex-NSA contractor Edward Snowden.
"Spain has relayed to the United States the importance of preserving a climate of trust…and its interest in understanding the full reach of practices that, if true, would be considered inappropriate and unacceptable between allies," the Spanish foreign ministry said in a statement.
Madrid has also asked the United States to provide more data from the National Security Agency (NSA), it said.
The statement was issued after a meeting between Spain's Secretary of State for the European Union, Inigo Mendez de Vigo, and U.S. Ambassador to Spain James Costos.
"We will continue to confer with our allies, such as Spain, through our regular diplomatic channels to address the concerns that they have raised," Costos said in a statement.
U.S. President Barack Obama has ordered a review of U.S. surveillance programmes after Snowden leaked documents that raised alarm in the United States and abroad.
Spain has so far resisted calls from Germany for the European Union's 28-member states to reach a "no-spy deal", after reports that the NSA monitored the phone of German chancellor Angela Merkel.
El Mundo reproduced a graphic on Monday which it said was an NSA document showing the agency had spied on 60.5 million phone calls in Spain between December 10, 2012 and January 8 this year.
The newspaper said it had reached a deal with Glenn Greenwald, the Brazil-based journalist who has worked with other media on information provided to him by Snowden, to get access to documents affecting Spain.
El Mundo said the telephone monitoring did not appear to track the content of calls but their duration and where they took place.
Snowden is currently living in Russia, out of reach of U.S. attempts to arrest him.