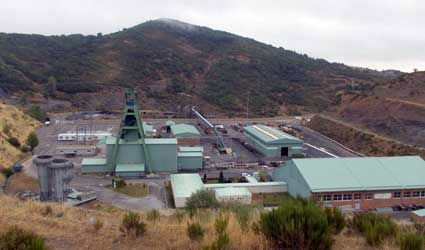 At least six people died this afternoon, and 10 are still trapped, after apparently being overcome by fumes at the Emilio del Valle mine in Llombera de Gordon, Leon.
The deaths are thought to be due to a pocket of methane gas, although this has not been confirmed by the authorities. Another five people were sent to Leon´s Hospital and at least 10 more are still trapped inside the mine.
The Junta de Castilla y Leon regional government has sent a medical helicopter, three ambulances, a UVI unit and Pola de Gordon´s main doctor to the site.
The Emilio del Valle mine is 694 metres deep. It belongs to the company Hullera Vasco Leonesa,  which presented an ERE plan for suspension/redundancy of 357 employees last February.