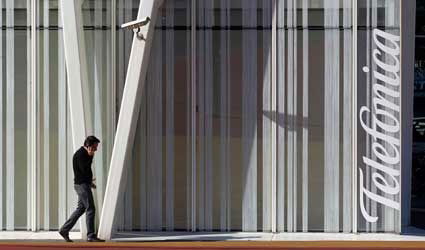 MADRID (Reuters) – The European Commission has asked Spanish competition regulator the CNMC to withdraw or amend its proposal to set the prices at which Telefonica can sell broadband services on its network to other companies.
Spain's telecoms watchdog the CMT, which is now part of the CNMC, had proposed cutting the price that companies must pay to use Telefonica's network, saying it would boost competition in a market the former monopoly still dominates.
"The Commission has concluded that CNMC's measure still lacks transparency and contains an element of arbitrariness, as CNMC failed to justify in detail the price levels set," the European Commission said in a statement on Monday.
The Commission said that if the CNMC did not take steps to change the proposal it would consider appropriate legal action.
Spain's telecoms watchdog said that 700,000 broadband lines would be affected by the ruling.
Telefonica and the CNMC were not immediately available for comment.
The European Union body warned the CMT in June that its proposals did not comply with European rules.
"Price stability and transparency of price-setting mechanisms within each member state are indispensable to set the right conditions for competition and investment in the telecoms sector," European Commission Vice President Neelie Kroes said.
According to data from the CMT, Telefonica's share of the Spanish broadband market stands at almost 50 percent.