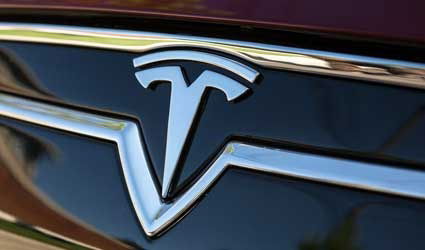 TESLA MOTORS will arrive in the Spanish market next year.
The electric car manufacturer will open its first official sales point in Spain during the first half of 2014.
Madrid has been the location chosen by Tesla to embark on the Spanish market, opening a sales point that will be directly managed by them.
The California-based company hasn't discounted the possibility of opening another sakles point in the country.
According to the company's Communications Director for Southern Europe, Roberto Toro, Tesla entering the Spanish market is proof of how important this market is for the manufacturer.
Apart from selling electric cars, Tesla will focus on the installation of so-called 'superchargers' in the Spain.
These charging stations, reportedly the fastest in the world, provide half a car battery charge in 20 minutes and a full charge in 75 minutes.
The company aims at installing these superchargers near amenities like roadside restaurants, cafes and shopping centres.
The idea is to allow Tesla car users to drive from charging station to charging station with only 80 per cent of the car battery.
The American manufacturer also has big plans for the European market.
Tesla expects 40 per cent of its worldwide sales to come from Europe, where it plans to open at least 12 official sales points in a period of 18 months.
Credit: TeslaMotors (YouTube)