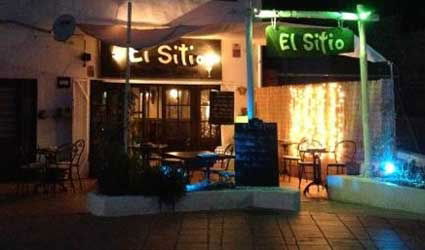 AS I reported two months ago, several cafés, bars and restaurants covering a 500m stretch on Mojacar Playa leading up to the Indalo Hotel, suffered a spate of thefts from their respective forecourts/patio areas.
Mine hosts of the El Sitio cocktail and tapas bar, were perhaps the couple who suffered most, being knocked for six after seeing many of their shrubs, plants (many in pots), herbs and various other items had been stolen, during the middle of the night or in early hours of the morning.
I reported on this incident in the EWN, describing the culprits as 'nasty and gutless criminals.'
Almost immediately, some local residents informed me who the likely suspects might be – sunrise joggers or dog-walkers perhaps – but nothing transpired, officially, although the thieving did stop within 48 hours of my article being published!
When someone tries their damned hardest to make their premises look smart and welcoming, and then get knocked 10 steps backwards by some unscrupulous, plant-pinching criminals you wonder what the world is coming to.  But I can honestly say that word DID get round and those responsible ceased their activities, certainly at El Sitio. But have they moved elsewhere?  I would love to hear from anyone who thinks that these thieves are still active… so too would the police.
Meanwhile, the frontage of El Sitio is now back to its sparkling best and I would certainly recommend a visit and try one (or two) of the many superb cocktails which are available daily. The Mojitos are tops in my wife's book; she says they're the 'best in Spain.'