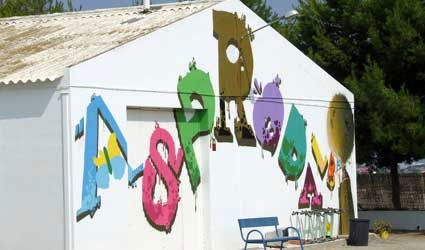 THERE will be a Charity Pre Christmas Craft Fair in Vera Playa on November 3 in aid of the Asprodalba charity for the disabled.
This will take place at the Chiringuito Vera Natura, Av Ciudad de Castelon. There will be more than 20 stalls all selling locally crafted goods. Lots of items could make ideal Christmas presents, promse organizers.
Hand made soaps, decorated goose eggs, jewellery, wooden jigsaws, bobbin lace jewellery and Christmas ornaments, knitted goods, handmade cards, homemade cakes, fairy dolls, homemade jams and marmalades and some very special photographs of the local area will be among the items on sale.
The fair will be open from 11am – 3pm. Entrance by raffle ticket, €1.
All money raised will go to Asprodalba to help furnish its recently completed 'Residencia'. Please be aware that the venue is within the naturist area and if it´s a nice day you might encounter a bare bum or two.