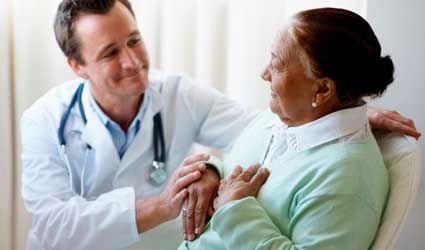 NEW YORK (Reuters Health) – After a heart attack, patients are often given four or more medicines and directed to take them for life. Those medicines only work to prevent another attack if the patient takes them all consistently and correctly, a new study shows.
"You really have to take your medications all the time to derive any benefit," said Dr. Niteesh K. Choudhry. He led the study at Brigham and Women's Hospital in Boston.
That may seem obvious. But drugs that appear to work in clinical trials aren't always as effective in the real world, where nobody is making sure you take your meds on time, he said.
Heart attack survivors are often prescribed beta-blockers to slow heart rate, statins to lower cholesterol and other drugs to keep blood pressure down.
In an earlier trial, Choudhry and his coauthors compared a group of heart attack survivors given free prescriptions to people who had to pay for their medicines as most real-world patients do.
In that trial, people in the free prescription group were about five percent more likely to take their medications at least 80 percent of the time, compared to people with copays. But there was no difference between the groups when it came to later hospital admissions for heart problems.
For the new study, the researchers divided people who got free prescriptions into three smaller groups based on how often they took all their medicines: at least 80 percent of the time, 60 to 79 percent of the time or less than 60 percent of the time.
Study participants who took their free medicines most often were 24 percent more likely to never be readmitted to the hospital for another heart attack or a stroke, chest pain or heart failure than those in the comparison group with copays. Those people varied widely in how often they took their medications.
Taking some, but not all, of the medications regularly was not linked to any benefit, according to results published in the American Heart Journal.
"It's difficult to determine which medications are most important," Choudhry said.
"They all appear to be important," he told Reuters Health. "It's not like patients can take one and not another."
That's too bad, because being saddled with so many prescriptions can be a drain on patients, he said. That's why some may not take their medications consistently, even though they help protect the heart.
"If anyone is going to be motivated to take their blood pressure and cholesterol medications, it will be patients who have just had a heart attack," Dr. Walid Gellad said.
Gellad is a physician at the Pittsburgh VA Medical Center and Co-Director of the University of Pittsburgh's Center for Pharmaceutical Policy and Prescribing. He was not involved in the new study.
There are lots of reasons people may skip doses, including cost, forgetfulness, side effects, attitudes and beliefs, the experts agreed.
Text messages or electronic pill bottles may help remind patients to take their medications, but that too is unlikely to completely solve the problem.
People who have serious side effects should talk to their doctors and look into alternative treatments, Choudhry said.
He said doctors and researchers can improve health by getting people to correctly take current drugs, not just by developing new drugs.
"For patients, providers and policymakers this is a really critical message," Dr. Nihar Desai, a cardiologist at Yale School of Medicine in New Haven, Connecticut, told Reuters Health. He also didn't participate in the new research.
"Perhaps, we should be investing more in interventions aimed at improving adherence to currently available therapies rather than finding additional therapies that may be of only marginal benefit," Desai said.