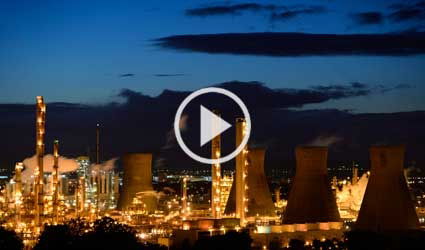 LONDON (Reuters) – A deal has been signed to save the Grangemouth refinery and petrochemical plant by operator Ineos and the union, which included a three-year no-strike commitment, the local member of parliament said on Friday.
"A deal was signed last night between the union reps and Ineos," said Michael Connarty, MP for Linlithgow and East Falkirk in east Scotland.
Operator Ineos had said losses would force it to close the petrochemical plant and could also force the closure of the 210,000 barrel-per-day refinery.
First Minister of Scotland Alex Salmond told BBC Scotland earlier in the day, "I would now be very hopeful indeed that there will be a change in position from Ineos, and I'm absolutely certain there's a future for chemicals in Grangemouth."
Around 1,400 jobs were at risk, and closure of the complex would have dealt a severe blow to the Scottish economy.
It would also have been a setback for Salmond's Scottish National Party, which is leading the campaign for Scotland's independence from the United Kingdom.
Scotland will vote on whether to become independent in a referendum in September next year. Many Scots polled on the issue have said their biggest concern will be the likely impact a separation would have on the economy.
Representatives for Unite, Britain's largest union, agreed to forego strike action for three years in a bid to persuade the company to restart both plants, Salmond and a union source said.
A closure of the refinery, which provides power for a major oil pipeline, could also have reduced supplies of the major North Sea crude that underpins the Brent oil benchmark, used as a basis for setting oil prices around the world.
Ineos halted production last week at the refinery, which provides 70 percent of Scotland's fuel, due to the dispute with Unite.