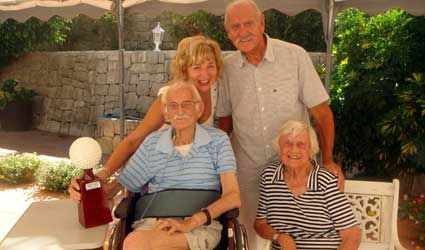 THE Benidoleig and District Branch of The Royal British Legion is hosting a golf tournament in honour of its President George Rutherford. 
The tournament will take place at Oliva Nova Golf Hotel on November 15.
George is at present staying at the Bon Retire residential care home in Javea. When committee members visited him and his wife Juana, he was very pleased to have the tournament named after him and hopes to be able to attend to present the trophy to the winner.
For details of the golf tournament contact Tony by emailing [email protected] or call 965 583 199 or email [email protected] or call 966 495 760.