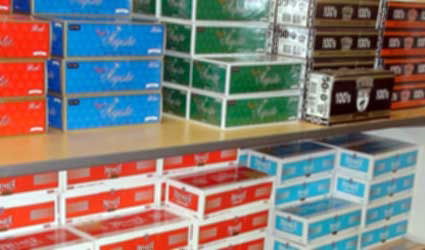 TWO Chinese men, a shop owner and his son, have been arrested after they allegedly assaulted three police officers in Velez-Malaga.
The event took place during an inspection to confirm an alleged case of illegal tobacco selling at the shop, located next to the municipal sports centre.
The shop owner, aged 39, reportedly tried to bribe the officers when they told him about the possible fines he could face for this offence.
When they refused, the man reacted violently and assaulted them with an iron bar he was hiding between two refrigerators.
The assault escalated and more officers were needed to restrain the man, who even tried to grab an officer's gun.
When police finally handcuffed the shop owner, his son, aged 16,  allegedly assaulted one of the officers causing him injuries to his body.
The teenager was eventually stopped and taken to the police station along with his father.
Velez-Malaga Mayor, Franciso Delgado Bonilla, stated the council will inspect the shop premises and confirmed the attacked officers had recovered from the injuries.