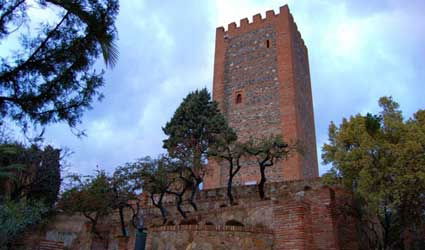 THREE police officers called to an arson attempt next to a 12th Century monument were injured when a man pulled a knife on them.
The man of Nigerian origin was arrested after he allegedly tried to start a fire next to the Velez-Malaga monument known as La Fortaleza castle.
The arrested, aged 28, was also accused of hurting three officers as they were tried to stop him. Police said he attacked them with a 23-centimetre-long knife, causing minor injuries.
They added that as they put him in a police car following his arrest he broke one of its windows.
Police had been called to the scene after a local resident dialled the 112 emergency number when he spotted the man apparently trying to set fire to bushes next to the monument.
A fire engine as well as Local and National were deployed to prevent the fire.
According to sources, the man was trying to set the fire using old clothes and cardboard.
Velez-Malaga Mayor Francisco Delgado Bonilla has thanked the firefighters, and the Local and National Police for preventing a fire that "could have seriously damaged the town's heritage."