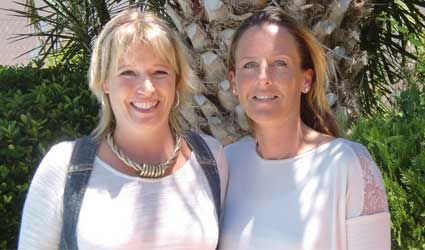 MEET MY MATCH MALLORCA is more than just a dating agency. The company is passionate about helping people find their true match.
The agency aims to bring single people together by broadening their social circles in offering walks, music themed nights, dances, lunches and more. They help introduce similar people to new interesting individuals looking for companionship.
Meet My Match Mallorca was launched by Jemma and Nicky, two enthusiastic, understanding women.  Who between them have experiences in happy relationships, divorce, single parenting and found love, marriage and started families.
"Our aim is to get people together whatever their age, interest or goals in life. Together we are both caring, hard working and keen to help you find what you are looking for in a relationship/companion," they said.
"We make our members feel as relaxed and comfortable as possible; by meeting each member personally to gain a true understanding of them. By spending as little as an hour with us and allowing us to get to know you we hope to be able to find you exactly what you're looking for"
 Meet My Match Mallorca is an offline dating service so it offers a human touch, unlike computer services. Many people in Mallorca have lost love or partners and then lost the confidence to get back into a different circle of friends, and that requires a personal touch, that's where Meet My Match Mallorca wants to help.
Jemma and Nicky are working to make Meet My Match Mallorca an exclusive members club, so even if you are not on a date, you are still out and enjoying the company of others. And they keep you regularly updated about all their events by sending out personal invites.
 "We at Meet My Match Mallorca know that it's daunting to be the singleton but all our members are in the same circle.  Just think one phone call or email could be that new beginning for you.
 "So liven up your social calendar, and meet some lovely new people because life's too short to be on your own!"
Jemma (626 501 027) and Nicky (681 107 709) at Meet My Match Mallorca. Email [email protected]