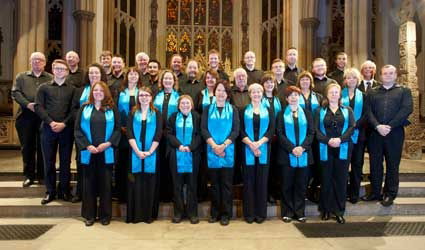 DUE to unforeseen circumstances the times of two concerts by Leeds based chamber choir the St Peter's Singers have had to be moved back one hour.
The first concert at the Parish Church of St John the Baptist in Muro on Saturday is now at 8pm and Sunday's concert at the Church of Sant Miquel, Campanet, starts at 7.30pm.
This will be the choir's fourth overseas tour, following trips to Romania in November 2007, Mallorca in October 2009 and Brittany in May 2011. The choir will be directed by Alan Horsey and accompanied by organist David Houlder, who will also perform solos in each of the recitals.
Each hour-long recital will comprise a panorama of sacred choral music from British and Continental traditions spanning over 500 years. Admission is free, with a retiring collection being taken.
Other concert dates are: Arta, Church of Transfiguracio del Senyor, Monday at 8pm and Palma, Basilica de Sant Francesc, Tuesday at 8.15pm.