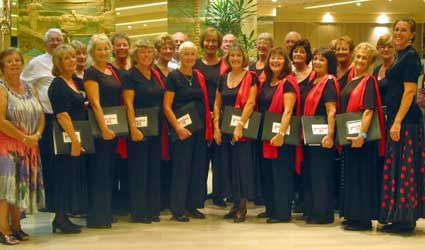 THE English Choir of Teulada is preparing its 'best of British' programme for its Autumn Concert being held on Sunday at Espai La Senieta, Moraira from 6pm.
The set will be wide-ranging including numbers from classic musicals such as 'Oliver,' 'My Fair Lady' and 'The Boyfriend.' There will be Old Time Music Hall selection and songs by Gilbert and Sullivan.
As they journey through the world of classical music the choir will visit composers such as Elgar, Holst, and John Rutter as well as more modern classics by Andrew Lloyd Webber, Elton John, and the Beatles.
Tickets, costing €5 are available by calling Janet Brown on 965 745 091 or e-mail [email protected] Proceeds will go to The Alzheimer's Day Centre in Teulada.