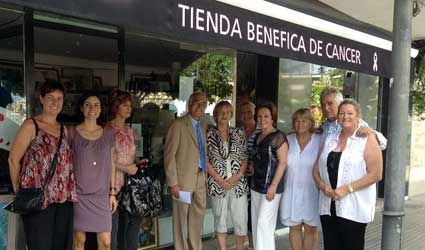 A HUGE thank you has been sent from Cala Nova cancer charity shop to everybody who helped make its fashion show a success.
Organisers said thanks to all those that donated prizes for the raffle and auction, to everybody who gave their time for free and most of all to everybody who supported them so they could donate €15,000 to their cancer charities.
The shop's next event will be lunch at the Lindner Hotel in Bendinat on December 12, costing€30 per person. To book now, call Angela McGrath from the Cala Nova cancer charity on 609 848 622 or on shop number: 971 708 684.