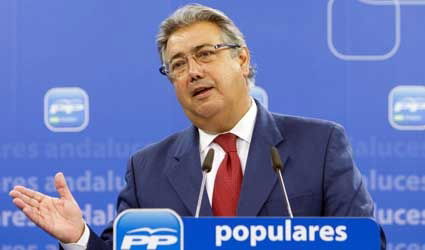 The present regional leader Juan Ignacio Zoido stated clearly that he does not want to continue or run for the regional presidency.
The identity of his successor is less clear.
The obvious choices – Fatima Bañez, Miguel Arias Cañete or Cristobal Montoro – are ministers in the central government in Madrid and out of the running.
Junior minister Juan Manuel Moreno Bonilla hinted that he was ready to serve before subsequently announcing: "I don't want to be a candidate and I'm not going to be one."
A similar message was heard from Celia Villalobos, an MP in the national parliament.  "At my age…?" is her usual response when asked if she has ambitions in this respect.
But as she bats away the question, Villalobos increasingly mentions Carolina España.
Like Villalobos, 44-year-old España is an MP for the PP in the Madrid parliament and a former councillor at Malaga City Hall.
Now that the PSOE has Susana Diaz, Andalucia's regional president, will the PP decide to pit another woman against her?