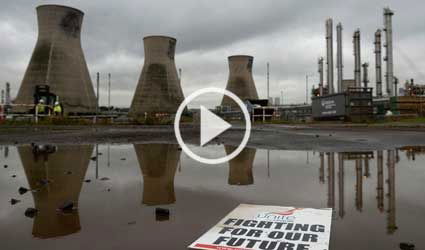 LONDON (Reuters) – Union leaders will make concessions and accept some demands from the owners of the Grangemouth refinery in a bid to avert closures of the Scottish refinery and the nearby petrochemical plant, the BBC reported.
"The Unite union appeared to be shifting its position and ready to accept the survival plan," the BBC website said, without citing any source for the information.
The union and owner Ineos are set to enter a final round of talks on Thursday in a bid to save a total of 1,400 jobs at the plant which is a key part of Scotland's economy.
The survival plan involves the cutting of pension provisions and a freeze in pay, which the union has up until now rejected.