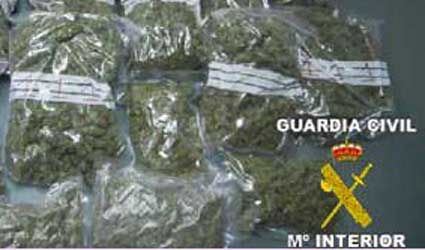 OPERATION TIRALINEAS in Murcia to combat drug peddling has seen the arrest of three men aged 19, 32 and 45.
They were arrested by police in Totana who found 81 kilos of marihuana which was being distributed and sold from a plantation on the outskirts of the town. Hashish and cocaine were also confiscated by police.
Two of the men arrested have previous criminal records for related offences.