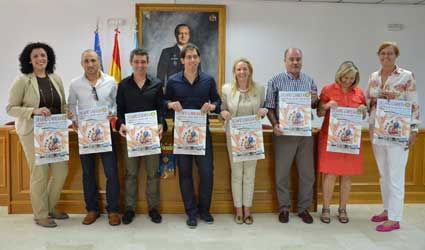 TORREVIEJA athletes will travel throughout the Valencian Community in five days in a bid to raise thousands of euros.
The event, organised through the city''s Department of Sports, Welfare and NGOs working with the Rotary Club Torrevieja, will see several athletes travel around Valencia from December 10-14, covering around 85 miles a day.
Each mile will generate cash and it is hoped that enough money will be raised to build an accessible playground in the Park of the Nations for children with special needs.
Athletes Juanma Medina, Emilio Commoner, Dani Martínez and Antonio Rufete Diego will feature in the charity race that will cover 420km from Vinaroz to Torrevieja. Donations can be made via the website www.juanmanuelmedina.es