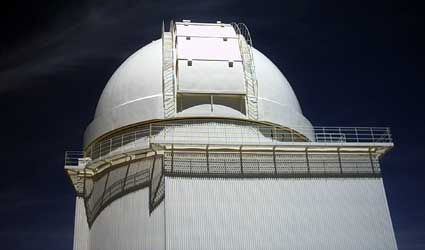 STAFF at the German-Spanish Observatory at Calar Alto in Gergal, have accepted a pay cut of 15 per cent for the last quarter of this year.
This followed negotiations with the management in its bid to meet a deficit in the current yearly budget.
Sources from the centre said the agreement was signed at the end of the second week of October. Despite the salary reduction workdays have not been reduced and other supplements or benefits have not been affected.
The centre, which will receive the Prince of Asturias Award for International Cooperation on October 25, has suffered budget cuts of between 10 and 15 per cent. Similarly, the budget for the next four years from 2014 has also been reduced, so that employees will now need to negotiate a new collective agreement.
The director of Calar Alto, Jose María Quintana, has indicated that the negotiations undertaken in mid-September 'have not gone badly', and he has finally been able to reach an agreement with employees who, in turn, have highlighted the commitment they have to ensure the observatory remains open.